The old saying goes that you are entitled to your opinions, but not your own facts. Well, the facts are in and one thing is abundantly clear — modern B2B marketing budgets are allocating more and more time and resources toward content marketing efforts. For these organizations, content marketing is an effective, economically viable path to achieving sales goals. Why? Because content marketing is marketing.
The most obvious element of developing a content marketing program is creating great content. Creating is actually the easy part. It also appeals to my inner "PR guy" because at its core, content marketing focuses on informed storytelling and developing a deep understanding of your buyer's journey in an effort to effectively reach them. 
But often overshadowed by the importance of developing great content is successfully laying out the following three foundational elements of a content marketing program — 1) developing an editorial calendar, 2) defining your editorial voice and 3) setting and tracking clearly defined/achievable goals.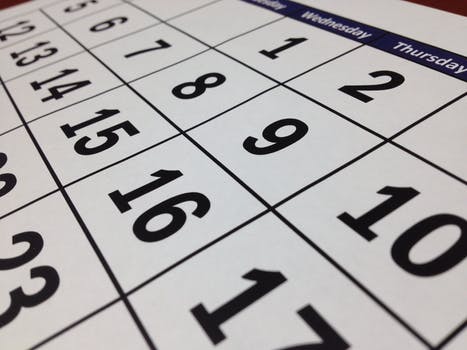 Developing A Content Marketing Editorial Calendar
A content marketing editorial calendar serves as a day-by-day roadmap that ensures your efforts are organized, optimized and ready to reach the right stakeholders. Beyond the topic of the content itself, here is what a good calendar should contain. (H/T to Andy Raskin for insight on this topic):
Persona

– Which

buyer persona

are you targeting with your content?

Stage

– In what stage is the development of the content?

Content Type

– Is it a blog? A podcast? A video?

Distribution Channel

– Via which channel will you be distributing it? (company blog, Youtube, Medium, etc.)

Publication Date

– When is each piece of content scheduled to go live?

Desired Impact

– What is the desired impact of the content?

Industry Target

– What sector are you trying to reach with your content? (Key when marketing a B2B product/service.)

Impact Metric

– How will the effectiveness of the content be measured? (More on this later in the post…)  
Defining Your Editorial Voice
An inconsistent editorial voice is a major faux pas for any organization. In my experience, this issue tends to impact SMEs and large enterprises as opposed to startups and SMBs, which often benefit from less fragmented communication across internal teams. Your number one goal in defining your editorial voice is to achieve stylistic cohesion across all of your content marketing efforts. Getting to this point requires lots of listening, internal research and consensus/approval from the brass. Below are several questions to consider as you embark upon this portion of your journey:
Can the style of your editorial voice be summed up in 3-5 words?

Who are your editorial voice "heroes?" What organizations would you like to model your efforts after?

What are you sure you do not want your editorial voice to sound like?

What is your goal/reasoning for adopting the voice you eventually settle upon?  

What about tone? Will your content exert casualness or seriousness? Will you employ conversational or formal language? Tone is literally how your decided upon voice will present itself within context.
Setting Your Metrics and Goals
Establishing goals for your program is an absolute necessity. Key to reaching these objectives, however, is matching the right metrics to be tracked for each established goal in an effort to ensure success. Below is a quick guide to get you thinking:
Your Goal: Brand Awareness & Engagement

Metrics to Measure:

Direct Views

Social Shares

Subscribers and Followers

Click-throughs

Comments
Your Goal: Lead Generation

Metrics to Measure:

Click-throughs (which lead directly to landing pages, sign-up pages, form downloads, etc.)

Conversion Rates
Your Goal: Sales Enablement

Metrics to Measure:

Conversion Rates

Length of Sales Cycle

Size of Contract

Note: Tracking each of these metrics requires a great relationship with your sales team as only they can help you measure your program's success!
With an arsenal of relevant and compelling content and the aforementioned foundational elements in place, your content marketing program will be primed for success. Your company's bottom line? If it were human, I'm sure it would thank you. You might just have to settle, though, for a show of appreciation from your CMO. 😊