I recently agreed to sit down for a professional discussion with the daughter of an acquaintance. A recent graduate seeking a job in professional communications, like many these days, she was having a hard time in a difficult job market. I was more than happy to help. I took a look at my calendar for the next few weeks and passed along my email address explaining I'd be happy to answer any questions she might have. The next day, I received the following email:
"Hello Nicholas,

NAME WITHHELD informed me I should contact you if I had any questions, in which I do. Just one major important one, are you able to find me a job? Haha."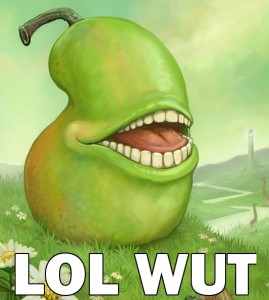 Take note, Gen-Y. This is not how you network.
I walked off my Alma mater's commencement stage during the peak of The Great Recession – so, I know a thing or two about patience and determination as it relates to the job hunt.  It took me years to build my network, but it eventually paid off. Finding your dream position – or even a position at all – requires hard work, hours of research, and most important, respect.
The exchange  described above brought back a flood of memories revolving around the dozens of informational interviews I went on during my job-hunting days.
What's an informational interview you ask?
An informational interview is a meeting between a job-seeker and a professional employed in your field of interest. The normal rules of a job interview apply – etiquette, proper dress and preparation are absolutely required. However, the purpose of the meeting is not to request employment, but to gather critical information that will help you better market yourself. Consider the meeting a fact-finding mission.
At a certain point, I narrowed down the questions that were most important to ask and provided the most perspective. I've included them below:
What kind of education, skills and background are necessary for a career in this field?
How did you start in the industry? What advice would you offer someone who is seeking employment in today's market?
How do you suggest I build upon my existing resume? What entry-level jobs should I be seeking?
What are the biggest challenges facing the industry today?
Are there any professional associations you recommend I join?
Would you be so kind as to recommend someone else who will sit down and answer some similar questions? If so, can I use your name when contacting them?
Along with a little professional courtesy (thank-you notes, etc.) the informational interview can help open doors you never knew existed.  Learn to master them and not only will your employment prospects improve, you can avoid embarrassing faux pas like the one described above.