When it came time to bring his passion project to the screen, indie film maker Dom Portalla wasn't counting on a venture capitalist to swoop in and save the day. Instead, he turned to the crowdfunding platform IndieGogo to turn his latest vision into reality — an approach a large number of  independent directors are now taking.

I caught up with Dom to discuss his upcoming film "Nicky," the role of social media in independent film and the the most rewarding aspects of his profession.
Name, rank and why we should care?
Dom Portalla — writer, director, cinematographer and editor for Door Eleven Productions. Fans of independent film should care because we at Door Eleven are fully committed to delivering the most interesting low-budget cinema to the Greater Boston area.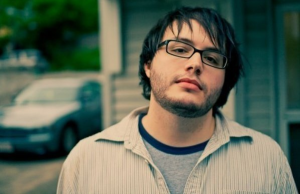 Can you tell us about your latest project, "Nicky?"
"Nicky" has been a passion project of mine and Ken Flott's (actor/co-writer/producer) for the past several years.
Ken had been writing "Nicky" as a short story and posting it in increments on Myspace while we were making our first film, "Duality", back in 2006. He came across an image on FoundMagazine.com of a little boy wearing a tuxedo and standing outside of a women's restroom. Don't ask me how, but from the image, he immediately formulated a story of a man who lost his little brother in a kidnapping who was never able to get over it.
What really drew me to the story was the profound sense of sadness in the narration. We've all had terrible events happen in our lives which cause us to grieve, but one day you wake up and it's just an idle Tuesday at the office – life goes on. For "Nicky's" main character, though, this didn't happen — his entire world sort of ended the day his brother disappeared and he seemingly became disconnected from everything but his own sense of guilt.
I'd find myself checking online more and more frequently to see what new chapters had been posted and even giving Ken the third degree on set to try and find out in advance what would happen next or what left turns the story would take. Years later, I took a stab at restructuring and adapting it as a short film and here we are.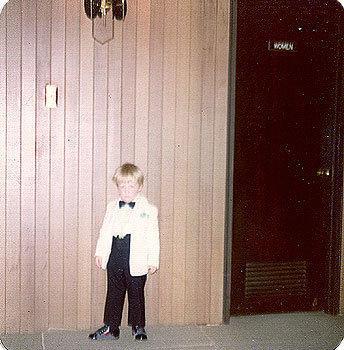 Since starting your career in film, what role has social media played in bringing your art and ideas to life?
Social media has provided me the opportunity to connect with those seeking an alternative to mainstream cinema.  It has helped us develop and foster an audience which is crucial when you're an obscure name in the process of establishing your niche.
It has been particularly useful at this stage in my career when seeking financing. Crowdfunding sites like IndieGoGo allow filmmakers to independently raise funds by making a pitch and offering incentives to encourage donations. It is also a great way to include people in the process by involving them on the ground floor.
One thing I've always believed is that when it comes to the arts, particularly film, you vote with your wallet. That is why I have upwards of 1,000 DVDs as opposed to a crowded hard drive full of pirated flicks. I feel compelled to put my money where my mouth is. In the same breath, it's also why I usually refuse to take my lady to see an obviously crappy romantic comedy in a theater. I know if I slap down that $20, they'll make another equally abysmal film just like it next year and I'd rather not encourage that. Crowdfunding and social media invites everyone to be a part of the system. Don't like what we're selling? No harm, no foul. But if you see potential, you have the power to turn a pitch into a reality.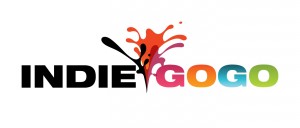 How do you see social technology shaping the future of the independent film community?
I think we are only beginning to see the tip of the iceberg with some of the things guys like Edward Burns and Kevin Smith have been doing. They've both recently made modestly budgeted films that became profitable without receiving real theatrical distribution or traditional promotion because they have tapped into a "direct-to-fan" market via social media. The same can even be said with dozens of different recording artists who are able to record and distribute their own music on their own terms without a record label fat-fingering its way into the creative process. Social technology allows us to cut out the middleman.
Now, with Edward Burns and Kevin Smith — one must realize these two already enjoy the luxury of an established audience who will follow them wherever they go. As 90s indie film superstars with tons of Facebook and Twitter followers,  it's not as difficult to get the word out and create exposure for their projects. However, that is not to say that someone who creates compelling and innovative work can't rise up from total obscurity and be the next big thing. That ability is purely due to social media.
What has been the most rewarding aspect of the career path you have chosen?
Aside from the opportunity to collaborate with some exceptionally talented people and the friendships that I've made, watching my films play to a live audience is probably the most rewarding aspect of what I do.
Our last feature, "The Darkness Within", was picked up by several festivals and I had the opportunity to see it play in different parts of the country which was an amazing thing for me. As a filmmaker, what you want more than anything is for people to see your work, otherwise you're just working in a vacuum. Making movies with the potential to find viewership is what makes all the hard work worth it and it keeps me motivated to keep doing what I do.